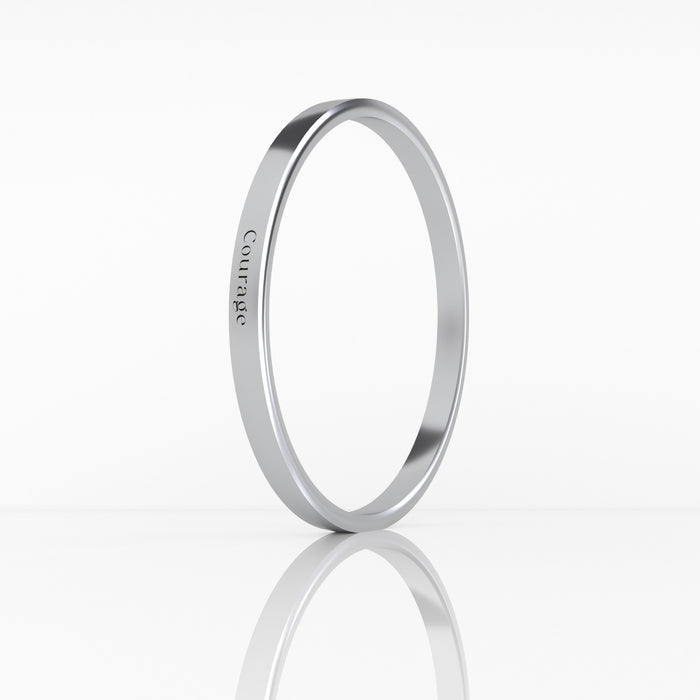 Inspiring Affirmation Ring - Courage
Original price
£29.99
-
Original price
£29.99
Free Gift Packing with every order!
Belief Affirmation Ring
The Synergy affirmation rings are a chic visual reminder of love and mindfulness. Bring Synergy's affirmations into your daily life. You can stack 1,2, 3 or 4 rings on each finger!
Sizes
Small – 20mm diameter / size M

Medium – 22mm diameter /size P

Large – 24mm diameter/ size S

Message card
Courage:
This piece of jewellery has come into your life to help you along the way.
Have courage in your daily life and you will have the strength and confidence to confront everything that the day might bring.
Courage is needed to achieve, to make changes, to take risks, and to live life to the full.
With courage, you are fearless, focused and determined.
Your Synergy jewellery will be a reminder that you are an amazing person who can take on any challenge with dignity and integrity.
Gift Wrapping
All of our jewellery pieces include gift wrapping, a beautiful message card to match the affirmations and a luxury gift box tied with a satin ribbon.
We will happily send your item directly to your gift recipient. No reference to the value of the item will be included. At the checkout, please select the 'gift receipt' option and include a message that we will include with the package.