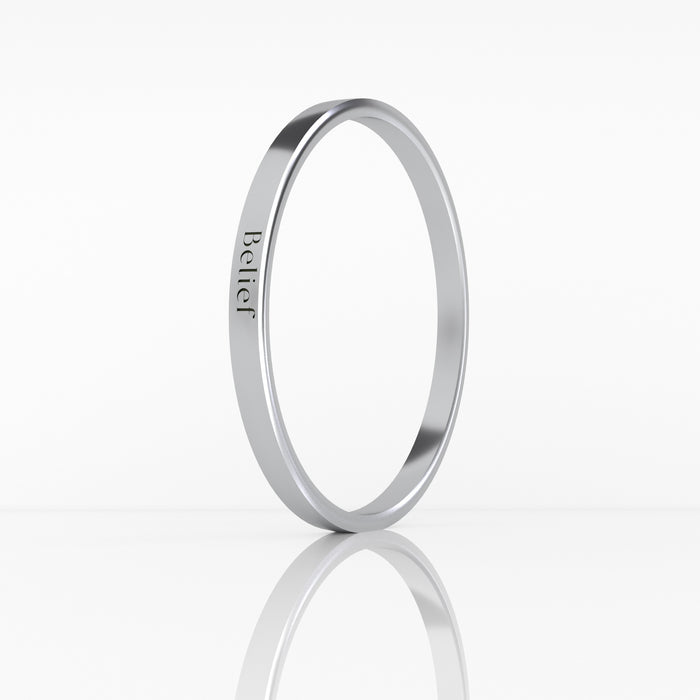 Inspiring Affirmation Ring - Belief
Original price
£29.99
-
Original price
£29.99
Free Gift Packing with every order!
Belief Affirmation Ring
The Synergy affirmation rings are a chic visual reminder of love and mindfulness. Bring Synergy's affirmations into your daily life. You can stack 1,2, 3 or 4 rings on each finger!
Sizes
Small – 20mm diameter / size M

Medium – 22mm diameter /size P

Large – 24mm diameter/ size S

Message card
Belief:
This piece of jewellery has found its way to you to help you realise your dreams.
By wearing Belief, you will be reminded to have faith in life.
Believe in yourself and know that you are capable of amazing things and that you can reach your goals.
Believe in miracles – they do happen… Trust that you are exactly where you need to be at this precise moment in life for your spirit to grow.
Gift Wrapping
All of our jewellery pieces include gift wrapping, a beautiful message card to match the affirmations and a luxury gift box tied with a satin ribbon.
We will happily send your item directly to your gift recipient. No reference to the value of the item will be included. At the checkout, please select the 'gift receipt' option and include a message that we will include with the package.